Updated Thursday, March 4, 2021 03:22 PM CST
Please continue to check this page for regular updates during the developments of the COVID-19 precautions. 
Please note that as a result of COVID-19, we have updated some of our daily protocols. You'll still receive the same great service from our dedicated team, however to ensure the safety of all our patients we've implemented the following changes:
1 – As of March 1, 2021, patients still need to wear a face mask over your nose and mouth due to the clinical nature of all dental procedures.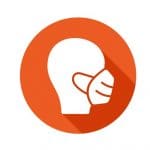 2 – Complete your form "B. COVID-19 Patient Disclosure" online for your specific location ahead of time.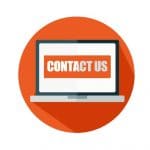 3 – You may now come inside to check-in, or you can still text us or call to let us know you arrived.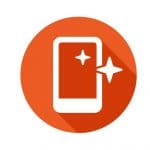 4 – Wait at the front desk to be prescreened
and have your temperature taken.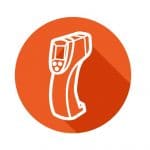 5 – Please do NOT bring companions with you to your appointment.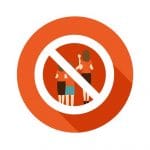 6 – Please mind social distancing by remaining 6 feet apart.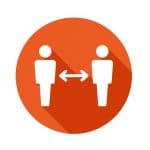 7 – You may wait in your car and we can text you when your room is ready
– OR –
you may wait in your own room if it is ready when you arrive.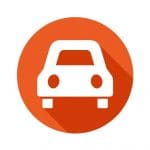 FAQ's
Is Smile Workshop open?
Yes. Smile Workshop is now reopened for all dental procedures. Please contact us today to schedule your next appointment. (888) 833-8404.
What are the hours of operation for the locations that are still open?
Our locations will operate with general hours ranging from 9:00 am to 6:00 pm. Please make sure you call us before arriving. 
What should I do when I arrive to the office for my appointment? 
When you arrive make sure to check in at the front desk as you normally would minding our social distancing measures. You will be asked a set of prescreening questions and we will take your temperature. Only patients with an appointment should enter the building – all other accompanying guests should remain offsite. There is limited seating in the lobby areas. Once the appointed patient checks-in we will either escort you to your operating room or you may wait in your car and we will notify you when your room is ready. 
Why would a dentist office remain open during an infectious disease outbreak?
Simply put, we are part of the healthcare community. The majority of hospitals and medical facilities are not skilled or equipped to handle dental emergencies. They will overwhelmingly refer you to a dentist if you have a dental emergency. It's important during this time that we remain open so we can relieve any stress off of hospitals or medical facilities so they may care for more critical needs patients during the COVID-19 outbreak. 
How has the dental industry responded to the developments of COVID-19 in the U.S.?
On March 16, 2020 the American Dental Association made the recommendation to cancel all non-essential and elective dental treatments. (Click here to read the full announcement). This means that Smile Workshop is following the recommendation by the ADA to help slow the spread of the virus. Select Smile Workshop offices are open for emergency/essential dental care needs only.
If you are unsure what qualifies as an emergency or essential dental care treatment, our friendly Patient Service Specialists on standby to answer your questions at (888) 833-8404. 
Each of our dental offices adhere to infection control procedures year-round, we are taking extra precautionary measures to keep our patients and staff healthy. We are conducting medical screenings for every patient when they arrive to our office. We are also be sanitizing high traffic areas of the office several times throughout each day.
Our Year-Round Procedures:
Many people often wonder what sort of infection control procedures are used in a dental office, but don't often ask. There are regular routines we already conduct year-round even when there isn't a threat of a virus spreading. Here's how we keep your health and safety at the top of our list at Smile Workshop.
Hygiene is at the core of every sound dental practice. No doubt when you arrive at our office, you notice it is clean from top to bottom, and that familiar dentist office "clean" scent permeates the air. That fresh clean scent is a testament to our adherence to the strict guidelines set out by the American Dental Association (ADA), and the Centers for Disease Control (CDC), that instruct our every move when it comes to protecting each patient.
It means that all surfaces in the appointment room, including the dental chair, dental light, and all drawers and countertops have been cleaned and decontaminated. We also cover these areas with protective covers and replace them with each new patient.
It means that "critical," non-disposable items such as forceps, scalpels, bone chisels, scalers and surgical burs are all sterilized after each use using either pressurized steam (auto-claving), dry heat, or heat/chemical vapor. It also means that "semi-critical" dental tools that come in contact with mucous membranes, but that do not penetrate soft tissues (like mirrors and re-useable impression trays), are either sterilized in the above manner, or disinfected using high-level "sterilant/disinfectant."
Lastly, needles, gloves and masks are all considered single-use, and as such are disposed of as would be expected.
Your health and safety are important to the entire staff at Smile Workshop because you are like family to us. If you ever have any questions we can address for you regarding this or any other concern, please give us a call – we'll be glad to assist.