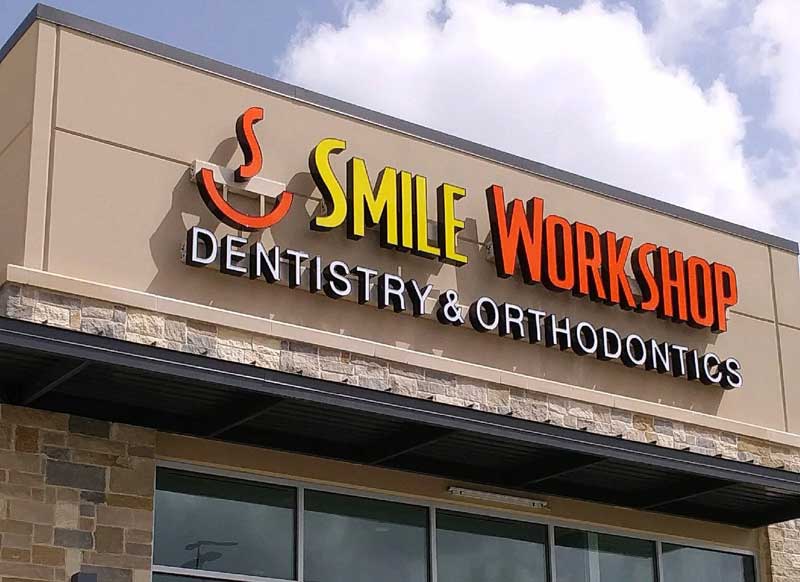 Monday: 9am – 6pm
Tuesday: 9am – 6pm
Wednesday: 9am – 6pm
Thursday: 9am – 6pm
Friday: 9am – 2pm
Saturday: 9am – 4pm
Sunday: Closed
*Hours vary by location
Dentist in Universal City, TX
Smile Workshop is a dentist in Universal City. We're excited to our new family dental office is open!
When was the last time you and your family had a dental cleaning? Smile Workshop of Universal City is here to help! We are a full-service dentistry. This is something that sets us apart from other dentists in town. We strive to make dental health care convenient. That's why we offer full dental service under one roof. This eliminates the need for families to drive all around the Universal City area for dental services.
Our full-service dental practice can provide your family with virtually all dental services. Here are some of our most popular:
Universal City Orthodontics
From consultation to individualized orthodontic plans, Smile Workshop has you and your children covered with orthodontic services. We can help you achieve the perfect smile you've always wanted. We offer both traditional wired braces and Invisalign® Invisible Braces. Contact us today and set up an appointment.
Pediatric Dentistry in Universal City
One of the perks of being a patient at Smile Workshop is that we are a family dental practice. We work with patients of all ages. You're never too old or too young to not care about your oral health! Our on-site pedodontists are dentists who specialize in pediatric dentistry. The American Dental Association recommends that parents bring their children in for a dental visit by the age of 6 months old or when their child begins growing his/her first tooth.
Cosmetic Dental
From teeth whitening to veneers, our team of dental experts can help you with all cosmetic dental procedures. We also offer dental implants and dentures.
Now Hiring
We are now looking for people to join our Universal City Team. Apply today!