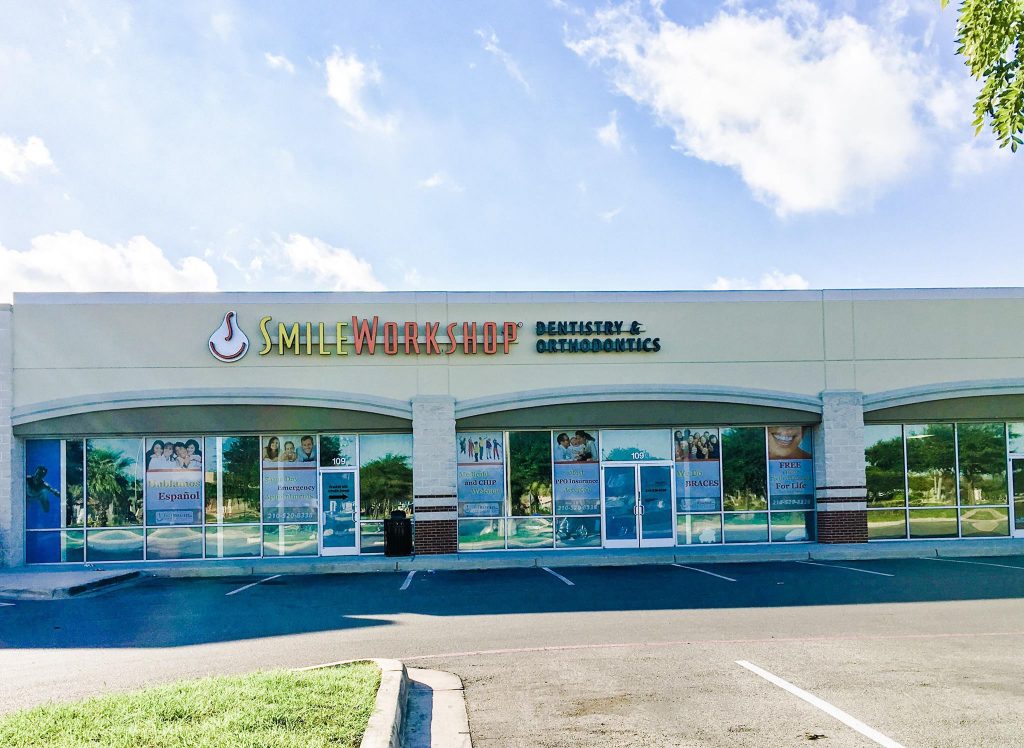 Monday: 9am – 6pm
Tuesday: 9am – 6pm
Wednesday: 9am – 6pm
Thursday: 9am – 6pm
Friday: 9am – 2pm
Saturday: 9am – 4pm
Sunday: Closed
*Hours vary by location
Dentist near Sea World in San Antonio, TX
Smile Workshop is a dentist in San Antonio. For many patients, the dentist can be an overwhelming experience. At Smile Workshop's dental practice in San Antonio, we do our best to provide dental care to our patients as effectively and thoroughly as possible. We take every measure to help our patients feel at ease and comfortable in our offices, but for individuals who are apprehensive about the dentist, we're making every effort to assist you in overcoming your concerns.
Sedation Dentistry
Sedation dentistry, one of our areas of expertise, is designed for those who experience overwhelming anxiety at the dentist, allowing you to enjoy the benefits of good oral health without all the stress.
Better yet, we can help your entire family with any dental issue. Smile Workshop is not just a dentist in San Antonio. We are a full-service dental office in San Antonio. Our team is made up of dentists, orthodontists, oral surgeons, pedodontists (a dentist who specializes in children's teeth) and endodontists (a dental expert who specializes in root canal therapy).
Preventative Care
The longer you wait to take care of a dental problem the worse it's going to get. Smile Workshop provides patients with the latest dental technology at an affordable price. We also provide flexible payment plans with CareCredit.
Conveniently located East of highway 151, in Westover Marketplace, Smile Workshop provides quality dental care without the anxiety or stress. To schedule a free consultation, call us at 210-520-8338 or sign up using our contact form.
Keep up with us on Facebook.
¿Necesita trabajo dental?
¡SE HABLA ESPAÑOL!