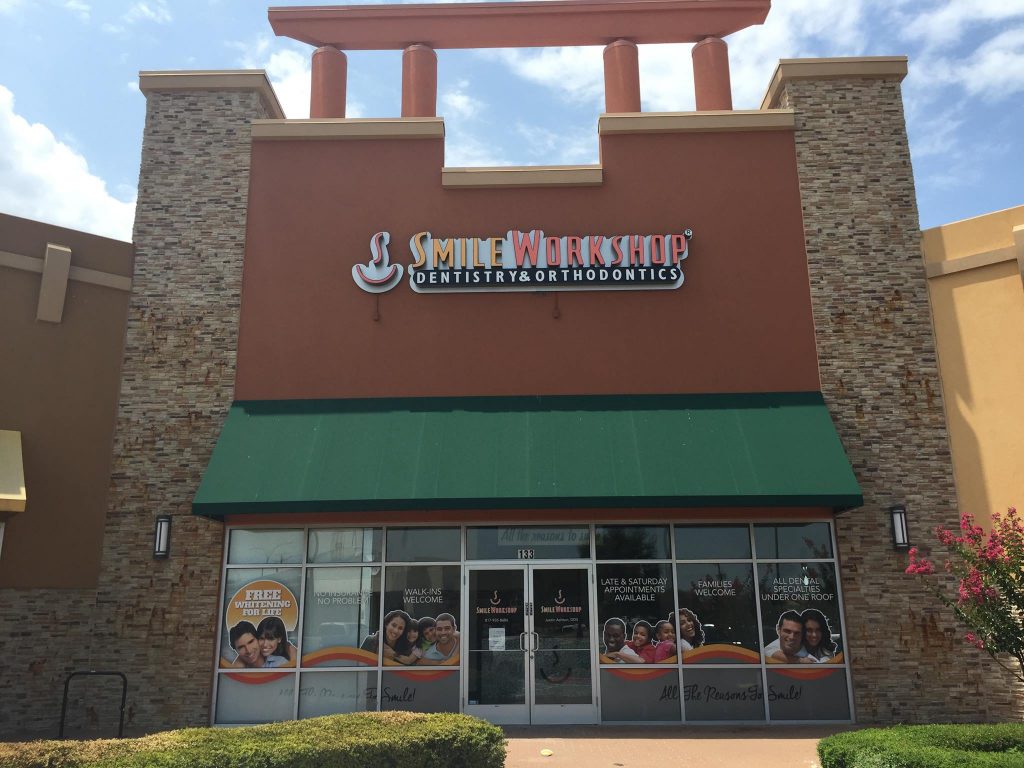 Monday – Thursday: 9am – 6pm
Friday: 9am – 2pm
Saturday: 9am – 4pm
Sunday: Closed
*Hours vary by location
Dentist in Fort Worth, TX
Do you need a dentist in Fort Worth? We're a local dental office on Beach Street that can help your entire family!
Full-Service Dental
Smile Workshop is a full-service dental office located in Fort Worth. We're different than most dentists around Basswood Blvd and Beach Street. The biggest difference between us and other clinics is that we are full-service. That means we can help your family with any type of dental care. Along with general dentistry, we also perform: orthodontics, endodontics, pedodontics, oral surgery and most cosmetic dental procedures—all under one roof.
Operating this way is convenient for our patients because it eliminates the need to drive all over North Fort Worth for their families' dental care.
Affordable Care
No one should ever have to "live with" a nagging dental problem. That's why we offer our patients high quality treatment at a low cost. Our dental office in Fort Worth is equipped with the latest dental technology and follows the American Dental Association's best practices.
Smile Workshop provides patients with the latest dental technology at an affordable price. We also provide flexible payment plans with CareCredit.
Smile Workshop is located near the intersection of Beach Street and Basswood Blvd. Our physical address is 7355 North Beach Street, Suite 133, Fort Worth, TX, 76137.  Give us a call today at 817-935-8686 or book an appointment.
Keep up with us on our Facebook page!
¿Necesita trabajo dental?
¡SE HABLA ESPAÑOL!