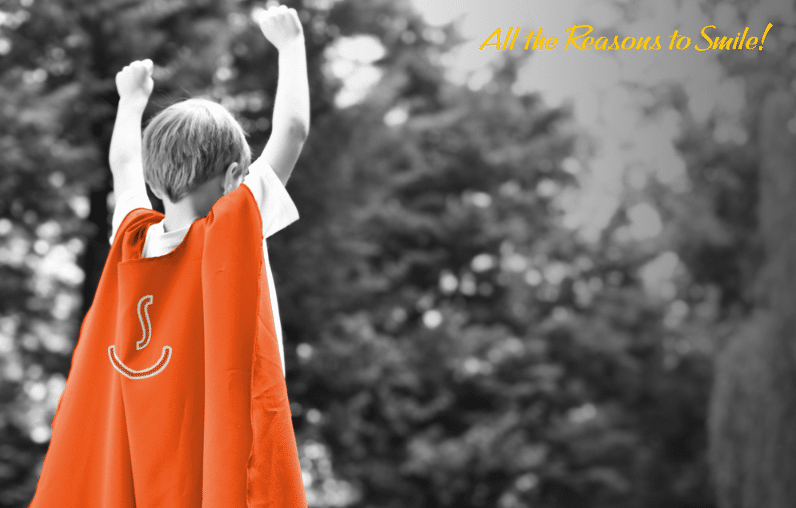 Give your kids a lifetime of healthy teeth and gums
Good oral hygiene starts in childhood, where a lifetime of healthy habits (like brushing, flossing and routine cleaning) begins. But to really make sure your child gets the best care for their needs, you need to make sure their dentist is skilled in pediatric dental care.
A "pediatrician" for teeth
Children's dentistry is very different from adult dentistry. Just as a pediatric doctor is trained in diseases and preventive care for children's unique needs, a pediatric dentist understands the challenges and issues surrounding your child's developing teeth, gums and jaw structure. Board-certified pediatric dentists obtain specialized training beyond "normal" dental school, training focused on pediatric facial anatomy and the unique diseases and issues that tend to occur during childhood, when the teeth and jaws undergo a rapid period of growth.
Plenty of kids develop dental anxiety — a reaction that can follow them for the rest of their lives. At Smile Workshop, our pediatric dentists know how to communicate with children, carefully explaining what they are doing and taking extra steps to make sure they remain comfortable and relaxed throughout their visit. We can also help kids (and parents) understand why it's so important to care for their teeth and gums, as well as teaching them the habits they need to take good care of their teeth at home.
Pediatric checkups: The cornerstone of kids' preventive dentistry
One of the most important gifts you can give your child is the gift of better health. Having regular pediatric dental checkups lays the foundation for a lifetime of beautiful smiles and healthy teeth and gums. At each checkup and cleaning, our team of skilled dentists and hygienists removes plaque and tartar buildup that can cause a host of problems with both "baby" and "adult" teeth.
Checkups and cleanings also provide your family dentist with an opportunity to evaluate your child for cavities and other potential problems, like overcrowding, alignment or issues with their bite mechanics. And of course, a pediatric dentist can provide you and your child with guidance and information about potential treatment options and at-home care to keep their smiles beautiful and healthy.
Comprehensive care for your child's unique needs
At Smile Workshop, we know every kid is different — and we also know that routine checkups are just one way to help your child enjoy optimal oral health as they grow. That's why we offer comprehensive pediatric dentistry, beginning with the toddler years and lasting all the way through the teens. In addition to regular checkups and cleanings, our dedicated team offers an array of care and treatment options tailored to your child's specific needs, including:
Regular Check ups

Cleaning, Exam, X-Rays

Fluoride

Sealants

Fillings

Braces

Retainers

Clear Aligners

Pulp Therapy

Extractions

Emergencies

Tooth Restoration

Space Maintenance

Mouth Guard
With regular checkups, we'll keep track of your child's development, keeping you informed of issues that might need to be addressed before they pose serious problems. In some cases, we might be able to help with overcrowding and alignment issues as they develop, helping your child reduce the time they need braces — or possibly avoid them altogether.
Dental care for your child's healthy future
Help your child enjoy a lifetime of great oral health — and years of beautiful smiles. With 14 locations across San Antonio, Amarillo and Dallas-Fort Worth, chances are there's a Smile Workshop near you — and a dedicated team of dental professionals that's just a phone call away. To schedule an appointment for your child, click here to book online or call 1-888-833-8404 today.