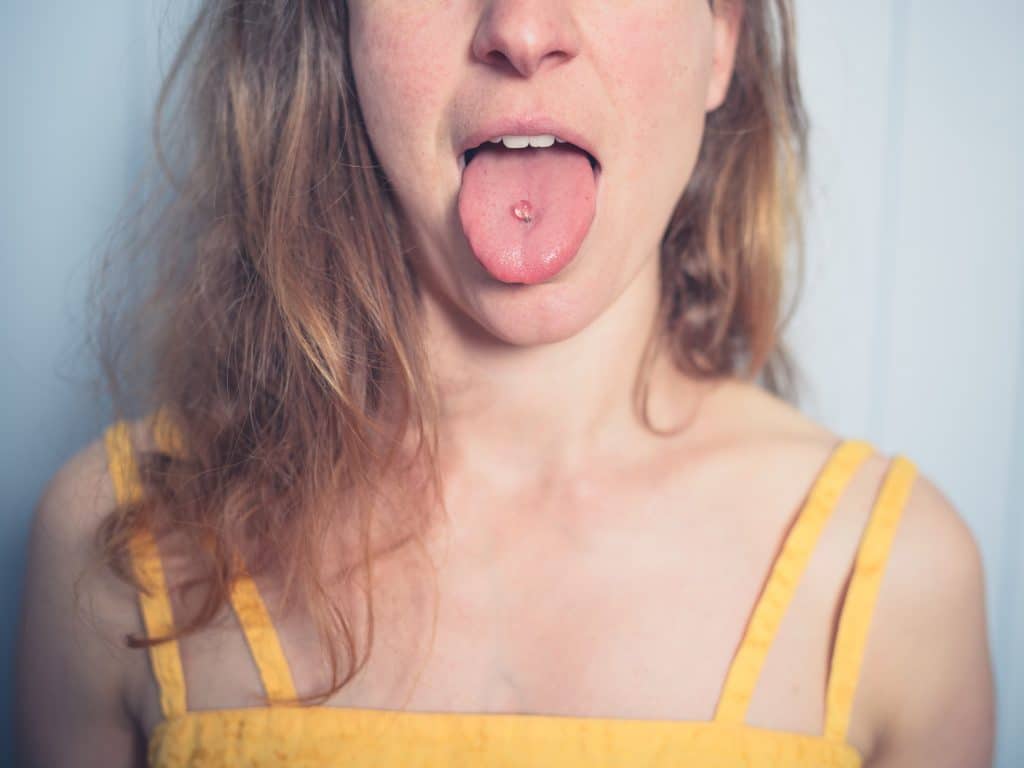 Oral piercings are a popular form of self-expression amongst teenagers and adults alike. While these piercings can be fun and add a bit of style where there otherwise is none, oral piercings can be detrimental to your dental health. Infections and broken teeth could be the result of oral piercings. As your local dentist, Smile Workshop Amarillo has the scoop on the dental dangers of oral piercings.
Broken Teeth from Oral Piercings
A common habit amongst people with these types of piercings is playing with them using their tongue or cheek. While this will almost certainly damage your cheek in some way, it can also lead to cracked or damaged teeth. These piercings are generally made of metal and when they rub up against your teeth, they can scratch or crack the surface. You often need cosmetic dentistry to fix this problem, such as a crown or bridge.
Serious Infection
Tongue piercings, lip rings and cheek piercings have been known to lead to serious infection. Your mouth is swarming with millions of bacteria that can be harmful when allowed to enter your bloodstream. These infections can cause your tongue to swell to the point where you might have trouble breathing. If you have an oral piercing, you should probably also know how to handle a dental emergency.
Oral piercings can cause quite a bit of pain when not handled properly. When you decide to get an oral piercing, be sure to ask about the appropriate ways to clean the new hole in your mouth to prevent infection. It is important to consult your local dentist at Smile Workshop before having any piercing placed anywhere near your mouth. Want to learn more about the services offered at Smile Workshop? Visit our blog today or come in for an office visit!
Image from Thinkstock by Getty Images. Item Number: 698061982[:]